Event delivery software is an integrated set of tools which provide continuity throughout event planning and delivery. By keeping your team of event operators or venue managers together in one online environment, it allows for much better information flow.
WeTrack helps organisations deliver better events, manage their venues better or simply improve operations.
We help you develop your plans, make sure the whole team is on the same page, and allow you to manage through to a successful event and learn lessons for the next. We also support governance, risk management and decision making.
WeTrack provides one home for your operations software - allowing continuity, collaboration and consistency. It is a highly customisable system allowing event operators to work more efficiently and at less cost.
We can integrate with many other systems you may need or currently use. We're here to help you, after all.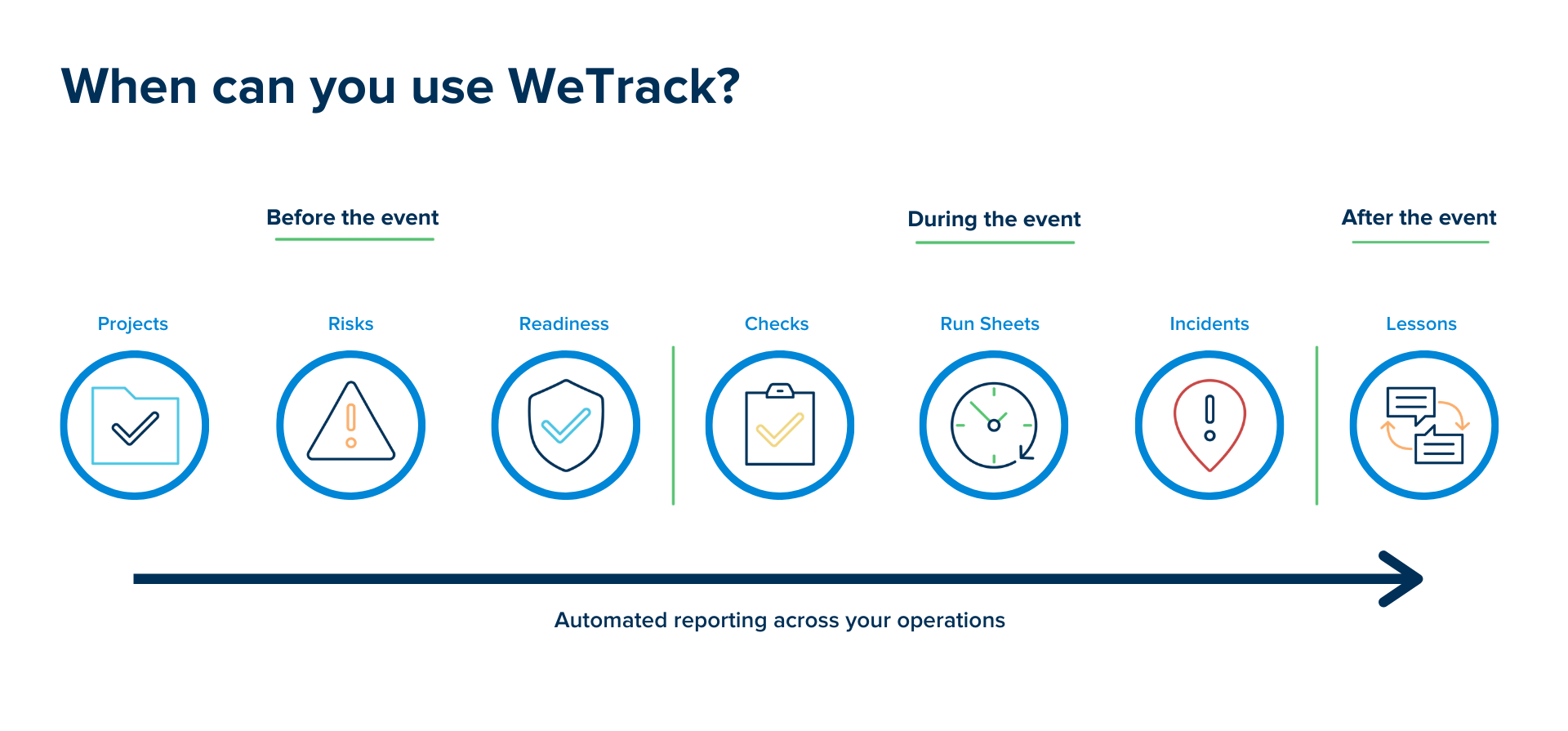 Want to learn more about event delivery software? Earlier this year we wrote a short explainer on how it can make your operations better.